NOT JUST A DAY, A LIFETIME
結婚式の撮影は北海道から九州まで全国 ご指名いただけます 。
前撮りも全国可能です 。
撮影のご予約・お問い合わせは ウェブサイト / DM / メール より受け付けています。
Wedding
結婚式当日 挙式+披露宴
データDVD
¥90,000
データDVD+アルバム
 ¥150,000
データはダウンロードリンクを送信して納品することも出来ます
前撮り
データDVD
  ¥80,000 
データDVD+アルバム
 ¥150,000~
エンゲージメントフォト
私服・ご自分で用意されたドレス等、レンタルドレスではない自由な衣装で型にはまらない自由な写真が残せます
データDVD
¥55,000
データDVD+アルバム
¥100,000~
挙式披露宴+前撮り
データDVD 前撮り1枚+当日1枚
アルバム 前撮り 1冊
アルバム 結婚式当日 1冊
ウェルカムボード
セカンドフォトグラファー 前撮り+当日
¥300,000
セカンドフォトグラファー
2人で撮影することで
様々な視点・角度
サイドストーリー
テイストの違う沢山の写真が残せます
大切な日のデータのバックアップとしても重要です
+ ¥20,000
型物写真
6切サイズ or W6切サイズのお写真 台紙付き
1ポーズ2枚1組
¥20,000  
上記以外に消費税が必要になります
宮崎市外の場合、出張費をいただく場合もあります
時期により料金が多少前後する場合があります
提携している会場・美容室
Special pricing if you're getting married at a local venue within Japan If I'm a preferred vendor of (please send me a message and I will let you know our preferred venues with JAPAN)
The total cost of a destination wedding varies. Essentially it's the basic photography costs plus travel.  Prices depend on location, the number of days, the number of events, the U.S. dollar to local currency exchange rate, the time of year, the number of guests, and more. 
Please contact me on info@adamserrasanfelin.com for destination wedding prices. 
YOUR LEGACY. THEIR MEMORIES
One of my fondest memories, and favorite past times till this day is to look through old family albums when I'm at my grandparents house. Albums and prints are extremely important to me and I believe that everyone should have both in their household. In today's digital age we forget the importance of a good physical print and how it can be passed down for generations. While a hard drive can fail in an instant and without a backup your memories lost. Because of this all packages include an album to insure you have beautiful physical keepsakes of your wedding in your home..
FREQUENTLY ASKED QUESTIONS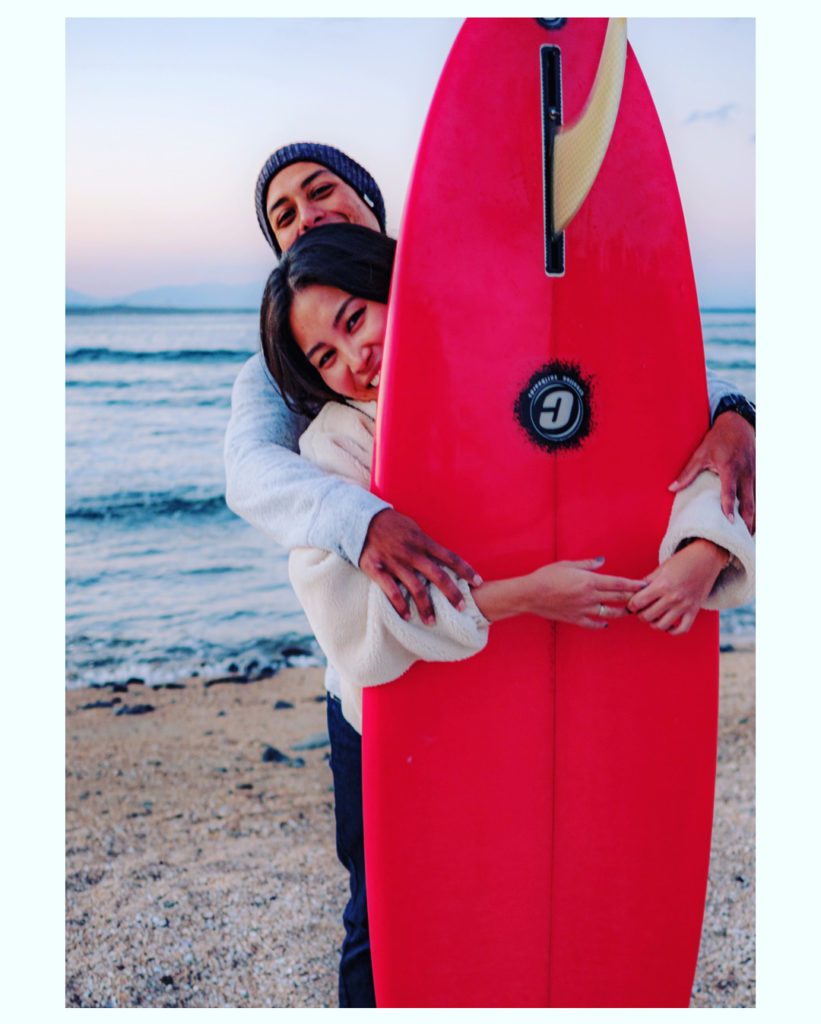 I WAS ABLE TO RELAX AND CHERISH EVERY MOMENT
Our engagement shoot with Adam and Jimmy was really fun, they knew the best post in Miyazaki and that helped getting some incredible and memorable shots of my partner and I. I Definitely recommend they service, it was a great experience to have in my Miyazaki trip!
Thank you !
Jose & Meena